To purchase this CD or to book Joey & John for an evening of classic pop songs from the Great American Songbook for your event or restaurant patrons, contact Joey at 315.476.6857 or email joeynigro@yahoo.com. Check back for sample audio on this page (still under construction).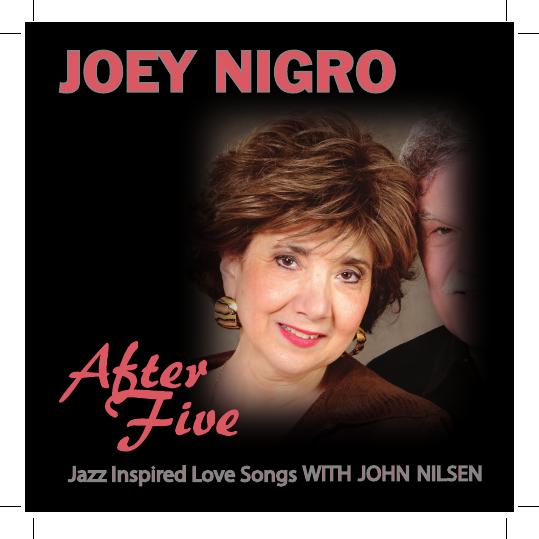 In his book, Intimate Nights: The Golden Age of New York Cabaret, James Gavin brings back to life, the atmosphere of the glamorous Manhattan nightclubs of the late 1940s through the 60s...Le Ruban Bleu, the Blue angel, the Bon Soir...and the singers, the songs and the club owners who created this illusion. This book holds a prominent position on the bookcases in their home...and Joey and John hope to recreate the romance of this era and the intimacy of cabaret style performing in a restaurant near you.
VINTAGE POSTCARD OF MOON OVER TIMES SQUARE





FROM MY LINER NOTES: I wrote Big Apple Moon, cut #10 on this CD after returning from a visit to New York City (where I lived and worked when I was just out of journalism school in my twenties) still high on the incredible inspiration I took from the performances of the cabaret-jazz community there. Among my inspirations are K.T. Sullivan, Sue Matsuki, Karen Oberlin, Julie Reyburn, Stacey Sullivan...just to name a few. These also have helped me sustain my inspiration: Sherri Eaker for editing and publishing The Cabaret Handbook; Stu Hamstra for his Cabaret Hotline Online; Bob Ost of TRU; James Gavin, whose book Intimate Nights still transports me to the golden age of New York cabaret nightclubs...And, dear, dear Michael Nelsen, who was taken away from us too soon, who introduced himself to me, a total stranger, when I first stepped into a cabaret club and who, over the years I knew him, guided me to the most incredible performances! Of course, I dedicate my work on this project to the love of my life...my music, my teacher, my arranger, my partner on stage, my husband and the best thing that ever happened to me, John Nilsen.